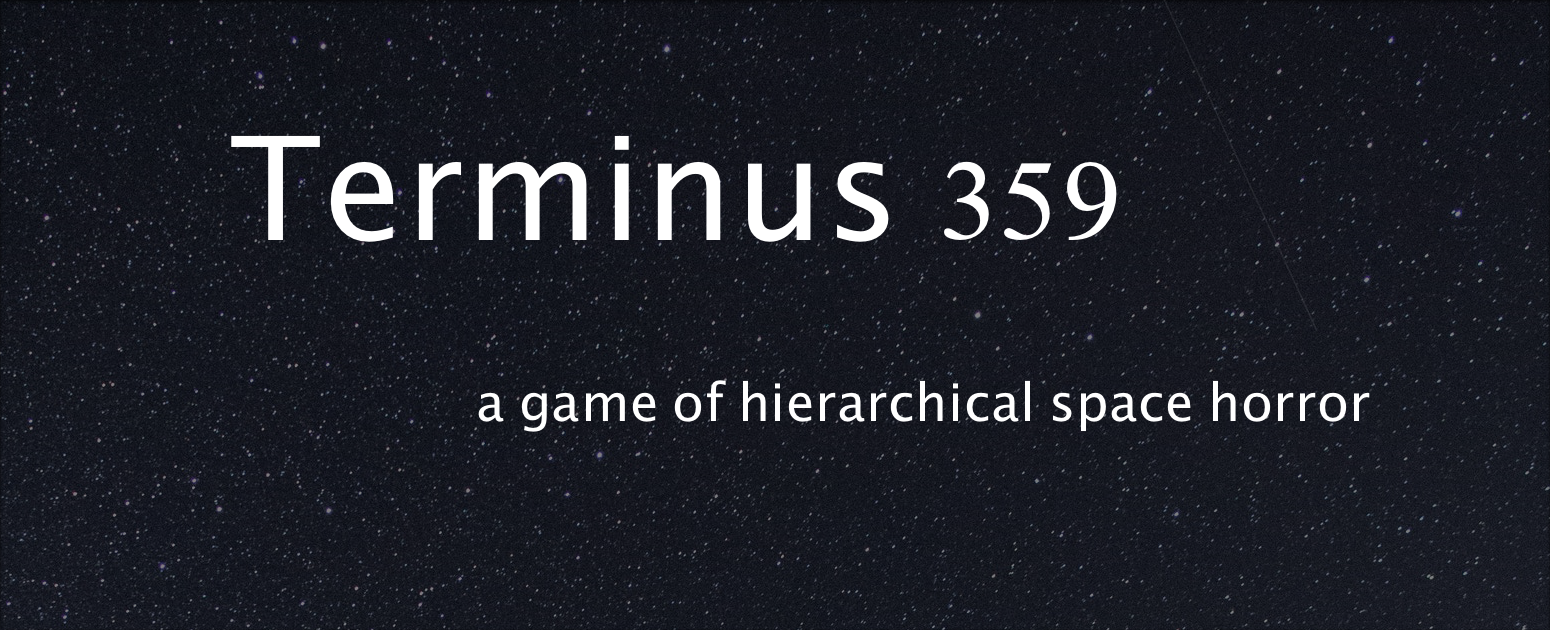 Terminus 359
Abandoned cargo ships. Outposts floating silently through asteroid fields. The wind roaring as you step off the shuttle onto soil. Space stations teeming with life, and other things. Familiar halls and misplaced sounds.

Terminus 359 is a ttrpg for a GM and 2-4 players, inspired by films like Annihilation and the Alien franchise, and is intended for standalone scenarios and one-shots. Players take on the role of the crew on a freighter hauling cargo from the far end of a quiet sector, before receiving a distress call that draws them towards sci-fi horror. All the while, one player makes moves under secret Company directives, leaving the rest of the party at risk while trying to keep from breaking contract.

To play, you need around nine d9, some index cards, and a rough idea of how your character fits into a ship's crew. Players and the GM can roll tables for descriptions of the Terminus's crew, as well as for the setting and the actual danger the crew faces. Health is tied to the crew of the ship itself, and as things spiral out of control, the players find their support around them thinning as pieces move towards a finale.


Download
Click download now to get access to the following files: